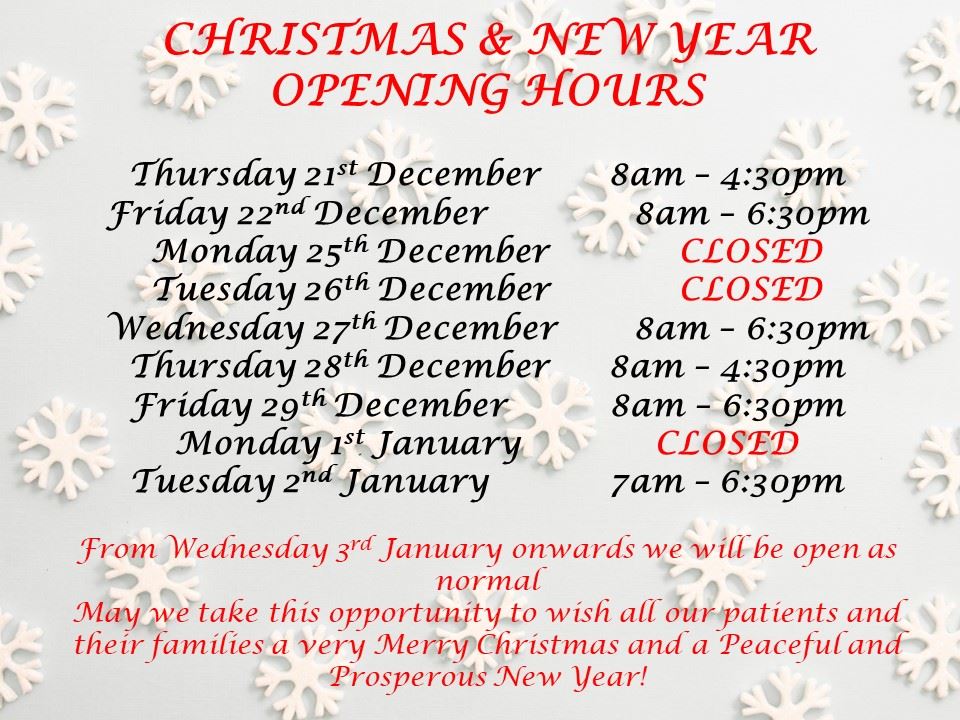 5th Dec
Christmas Opening times 2023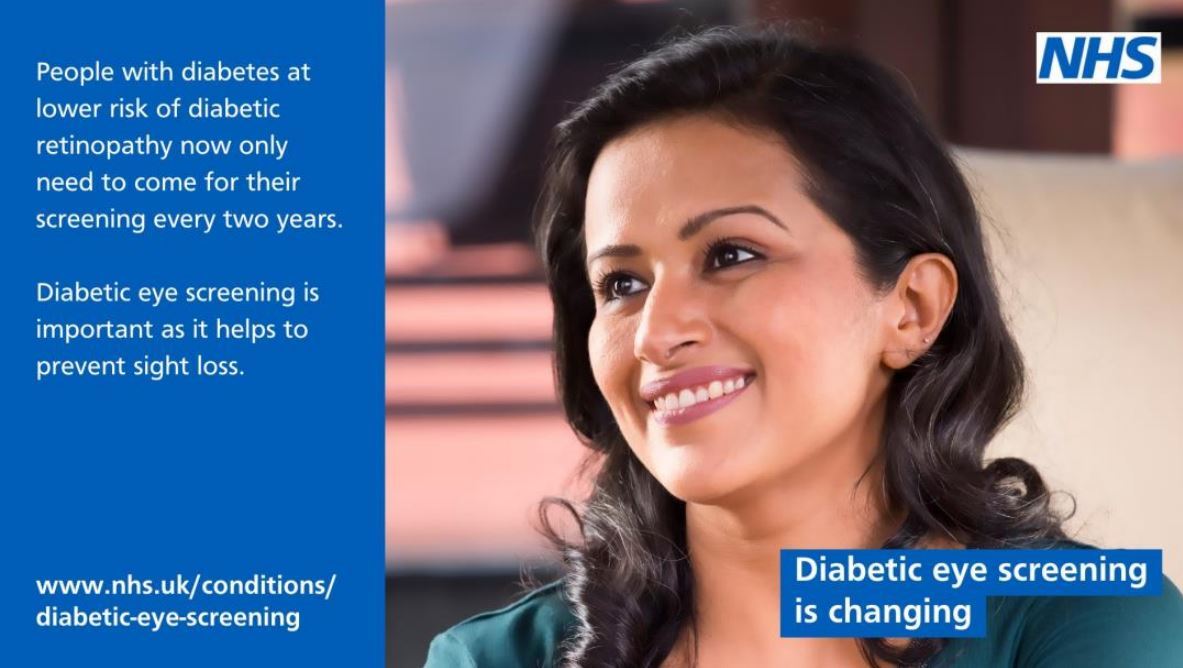 1st Nov
Diabetic Retinopathy Needed Less Frequently
1st Nov
New Computer System
In Spring of 2024 we will be changing computer system. This is a was a big decision for the surgery but will bring alot more access to hospital and district nurse files etc.
3rd Oct
Prospective Record Access
As of the 4th Ocotber 2023 patients can now see consultations, documents, medication, test results and appointments from 4th October 2023 onwards.
28th Sep 2022
New Evening and Weekend Appointments
We've teamed up with nearby practices to improve the weekend and evening appointment service we provide. The service will begin on 1st Oct and it and will mean most people can book weekend and evening appointments closer to where they live. Click Here to find out more.
11th May 2022
COVID Information
For the most up to date information on covid-19 please access the government website:
Coronavirus (COVID-19): guidance and support - GOV.UK (www.gov.uk)
This provides information about lockdown, shielding, testing and vaccination.
In addition to the information on the government website please find below links to other agencies which may be able to offer help and support:
13th Dec 2021
Winter Update
As with the rest of the NHS our practice is facing immense pressure at present. We are experiencing huge demand on our services and we are also faced with some members of our own staff who are unable to work at times due to their own ill health, or significantly change the way they work (for example working from home) due to covid-19 related issues. Please know that we are doing all we can to maintain our service. We hope that you understand that we have to prioritise urgent medical cases during these challenging times. Thank you for your
21st Sep 2021
Covid-19 Boosters
The Covid-19 Booster Vaccine programme will begin locally on 25/9/21. We will be starting the programme by offering the vaccine to patients aged 80 and over and front line NHS and care staff.
We will be contacting these patients directly to arrange their appointments. Please do NOT call the surgery about this, we will contact you.
The clinics are held at Manor Park Medical Centre, 204 Harborough Ave, S2 1QU every Thursday afternoons and Saturday mornings. This is to ensure that the normal GP surgery clinics are not affected as there is a huge demand for GP and nurse appointments across the country currently.
We will move down the list of all eligible patients to hopefully ensure that everyone is offered a booster vaccine as soon as possible.
Thank you for your ongoing support and patience during this exceptionally busy time.